A few words from our Chairman
Thank you for taking an interest in Gully Cricketers.
We take pride in having a diverse team from all backgrounds, ages and sporting abilities. Respect for all, fun for all and winning together has always been at the heart of Gully Cricketers values and ethos.
We're very proud of what we've created and achieved. The vision and ideals of the club have gone from strength to strength. We made a much needed presence and impact not only in the county leagues but also in the community.
Our offering is unique with an opportunity to play serious cricket in the leagues or play in the off season indoor cricket combining training, fun and fitness. In the winter, we guarantee a long weekend of sun, sea and cricket with other competing teams at an exotic location; letting you overdrive on cricket and all the fun that follows.
I'm pleased our two inter-club teams 'Lions and Tigers' continue to enjoy sporting rivalry that brings out the passion and team spirit of cricket. The friendly (and not so friendly) banter is priceless entertainment and features heavily on our social media forums and events. Often landing between a sharpened claw or two. Be warned, swapping between the teams comes with its own hazards!
Off the pitch, our enthusiasm and hidden talents combine to create memorable and innovative social events. We've balanced our social responsibility with charity and community events for the whole family and the wider communities.
All this is possible only with the valuable support from our sponsors, loyal members and their families. I look forward to your support to grow and take the club to the next level.
If this is your kind of wicket then explore what we're about and you'll see we're primarily a sports club with a strong social and community edge. Everybody is welcome we have something for everyone. Join us on our remarkable journey, dare I say it, you don't even need to like cricket!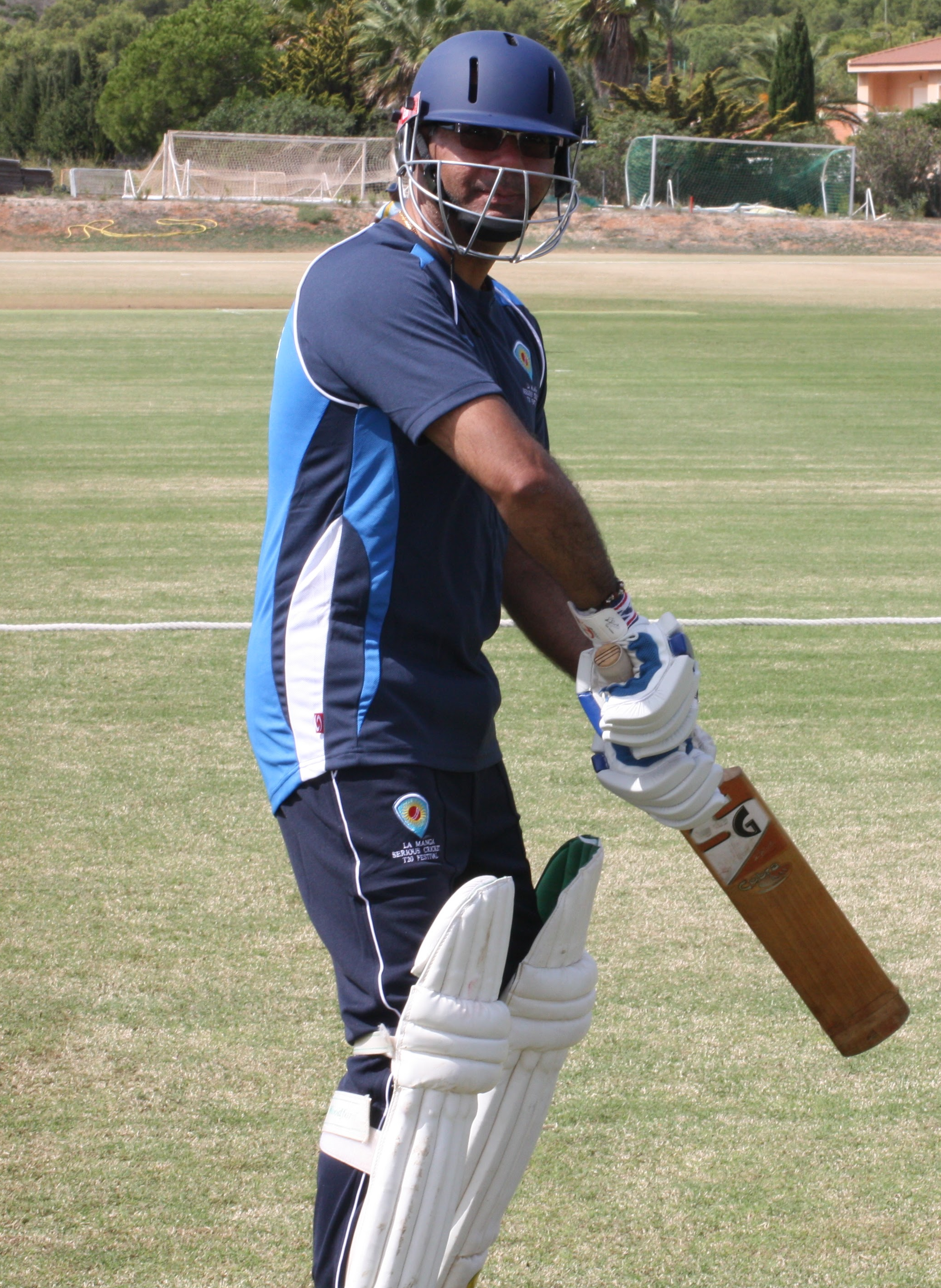 Our Chairman, Sanjay Nimavet, enjoying a spot of cricket in the sun