Great Chef Cooking Competition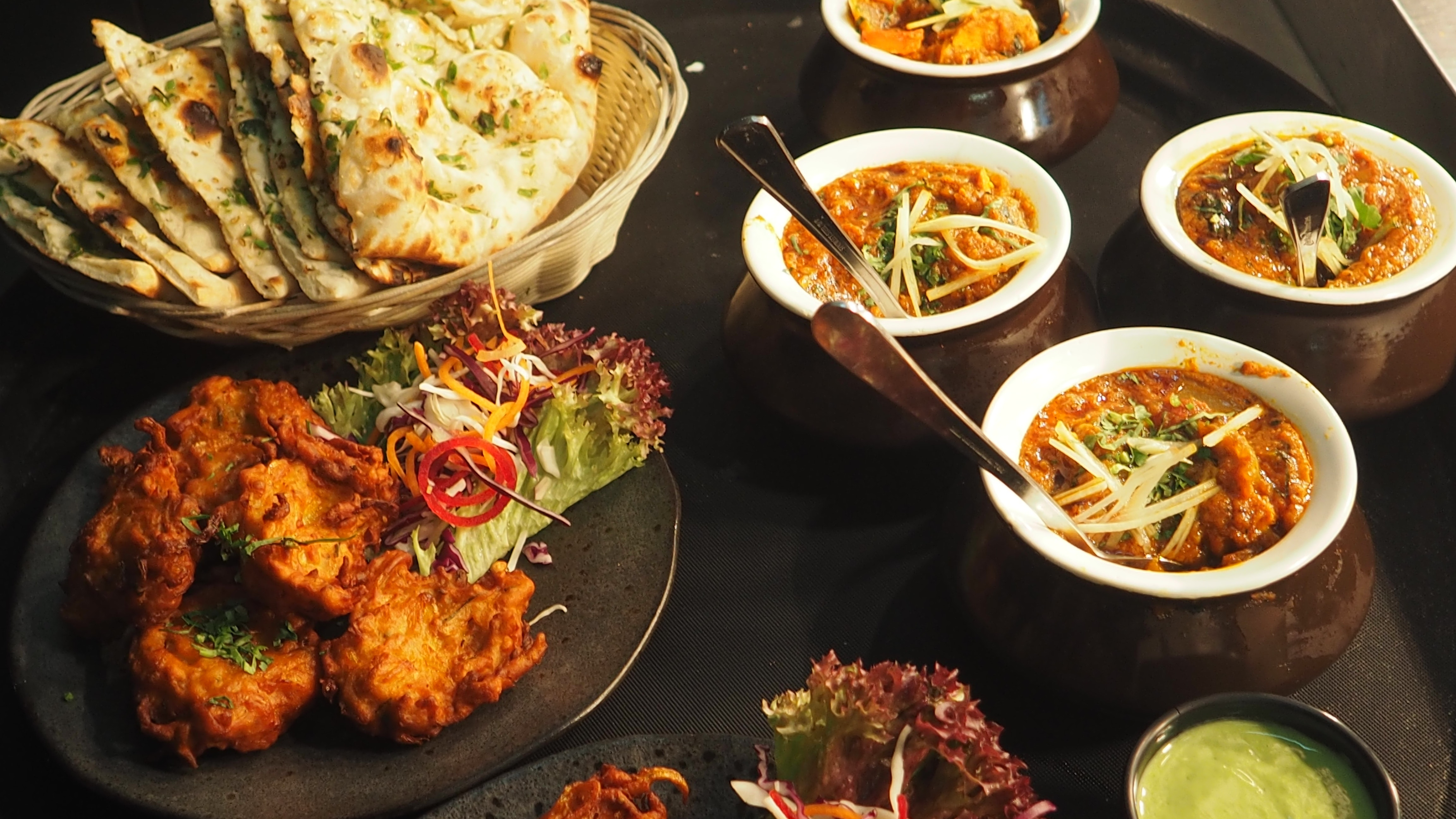 Come Join Us for an Exciting Evening
Venue: Dunholme Village Hall
Date: 16th March 2019
Time: 6 pm onwards
Everyone Welcome
Entry fee includes admission, soft drinks, disposable cutlery and a Magic show)
Children (school going age) go FREE
There is no charge for participating in the contest. (Participating in the contest isn't mandatory for attending the event either)
Great Chef Cooking Competition
Enter your dishes in any or all these categories:
Starters
Main Course (full, to include rice or roti AND curry OR biryani on its own- for e.g) 
Dessert
Just a Minute Competition
Put your money where your mouth is. Test your gift of the gab against the best. All for a few laughs. 
Pay £1 to enter, pick a random topic (fun and light hearted), speak about the topic for a minute. 
Rules will be explained on the evening. 
Bar
A bar will be open to serve assortment of wines, beers and spirits all for a nominal charge of £2
Free Kids' Pizza and Chicken Nuggets
Exclusively for children of primary school going age or younger
Contact the organisers directly:
Sakthi 07775 622915 Or
Bobby 07792262296 Or
Senthil 07793125081
Great Chef Cooking Contest
Another exciting evening awaits
Food will be served on the day. (A nominal charge will be levied on the day, which goes towards fundraising for our GC)
Entries for the competition are now closed. You can still attend the event and help us raise some much needed funds for our beloved cricket club.
Disclaimer: any errors or omissions are inadvertent. 
All dishes should be authentically home made.
You are welcome to add some supermarket adjuncts (for eg. Shop ice cream to add to your home made Gulab jamun) but you will be marked only for your home made item
All dishes should be clearly marked VEG or NON VEG. No 'grey areas' please.
Please cook about 8 regular sized portions. (for mains and starters)
Main courses must be a FULL main course (for eg.rice/Roti and curry or Biryani on its own)
Please make 10 portions for dessert.
Please bring your dishes in your own utensils and your own serving spoons.
There is NO need for 'presentation' of the dish.
We will provide the disposable plates and cutlery
Assessment will be based on three things:
Innovation
Taste, and
A 'third surprise question'. ( which will the same for all dishes)
Each person registering for the event will mark your dish on a scale of 1-10
Scoring like this has been arranged to avoid any inadvertent bias
Each of the categories will be marked, and scores will be averaged
We will have winners in each section
Out of the three, the best will be the overall winner.
You can start arriving from 6 pm onwards.
If you are bringing food for the competition, please enter through the kitchen entrance and register your dish with our volunteers there.
You can then enter via the main entrance to register yourselves.
Your dish will be given a number, henceforth that dish will be only known by that number. It will be anonymous
Our volunteers will take the dish to the display and place it against the number.
Even the volunteers who are serving food will not know who the dish belongs to, only the organising committee volunteers will know.
Further reminder to bring your dish in your own utensil and serving spoon.
Families with children of primary school going age and younger please note :

We will have pizzas chicken nuggets and fries for the children ( age group as above)
We will start serving this from 6.30 pm onwards, till 7.00 pm. It won't be possible to extend this or replenish the supply of pizzas chicken nuggets or fries after this time. We are sorry.
This is FREE.
We request older children NOT to go for these ( as we have calculated the amount to buy). Parents ( of older children) could you please ensure the above.
Magic show is due to start at 7.15 pm.
Please arrive on time for the kids' meal and magic show, we really do not want the kids to miss these.
Please buy tokens at the time of registering yourselves. Each token will have the cash value of £1
You can buy/taste as many dishes as you like, each portion will be £1. You can pay for your portions only with tokens.
You will receive a scoring sheet at reception, and will be asked to mark each dish you buy based on the three assessment questions.
Tokens can be used at the bar as well. Check prices with the volunteers on the day
All the food for the event will have been prepared by the contestants.
The club cannot take any responsibility for the presence of allergens of any kind. If in doubt, please ask one of the organisers.
Program for the event
6:00 pm : Registration starts
6:30 pm : Kids food served (pizza and chicken nuggets)
7:00 pm : Starters Competition
7:45 pm : First diet of JAM and Lions v Tigers Competition
8:30 pm : Main Course and Desserts
9:30 pm : Second diet of JAM and Lions v Tigers Competition